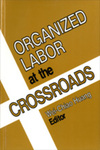 Publication Date
1-1-1989
DOI
10.17848/9780880995412
Abstract
This group of essays offers a detailed look at the problems, choices and future of industrial relations.
Files
Download 1. Introduction / Wei-Chiao Huang (214 KB)
Download 2. Bargaining Realities: Responding to a Changing World / Sharon P. Smith (278 KB)
Download 3. Innovation or Confrontation: Alternative Directions for American Industrial Relations / Thomas A. Kochan and Joel Cutcher-Gershenfeld (616 KB)
Download 4. Organized Labor's Political Agenda: An Economist's Evaluation / George E. Johnson (518 KB)
Download 5. The Promise of Profit Sharing / Martin L. Weitzman (333 KB)
Download 6. The Changing Status of Unionism Around the World: Some Emerging Patterns / Richard B. Freeman (455 KB)
Download 7. Evidence on U.S. Experiences with Dispute Resolution Systems / Orley Ashenfelter (429 KB)
Note
Papers presented during the 24th annual lecture-seminar series conducted by the Department of Economics at Western Michigan University
Sponsorship
Financial support provided by the W.E. Upjohn Institute for Employment Research and the College of Arts and Sciences of Western Michigan University
ISBN
9780880990752 (pbk.) ; 9780880995412 (ebook)
Subject Areas
LABOR MARKET ISSUES; Employment relationships; Unions and collective bargaining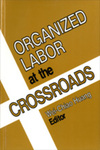 COinS
Creative Commons License


This work is licensed under a Creative Commons Attribution-NonCommercial-Share Alike 4.0 International License.