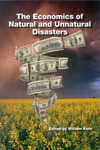 Publication Date
1-1-2010
DOI
10.17848/9781441678812
Abstract
These papers present the economic issues debates that arise when natural disasters strike. Better mechanisms for coping with disasters through better preparation and mitigation efforts are addressed. The authors discuss insurance and risk and suggest long-term insurance arrangements and government policy action. The themes addressed also include the ability of potential disaster victims to accurately assess the risks they face, the role of incentives in ensuring that mitigation efforts are undertaken, the adequacy of the evaluation of the impact of disasters on economies, and discussion of the effectiveness of current government policies toward disaster prevention and relief.
Files
Download 1. Introduction / William Kern (225 KB)
Download 2. Market and Government Failure in Insuring and Mitigating Natural Catastrophes / Howard C. Kunreuther and Erwann O. Michel-Kerjan (261 KB)
Download 3. Expectations and Unexpected Consequences of Public Policy toward Natural and Man-Made Disasters / Anthony M. Yezer (322 KB)
Download 4. The Economics of Disaster / Hal Cochrane (245 KB)
Download 5. Private Solutions to Public Disasters / Peter J. Boettke and Daniel J. Smith (213 KB)
Download 6. The Socioeconomic Impact of Tornadoes / Daniel Sutter and Kevin M. Simmons (363 KB)
ISBN
9780880993630 (cloth) ; 9780880993623 (pbk.) ; 9781441678812 (ebook)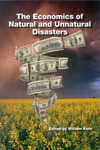 Included in
COinS
Creative Commons License


This work is licensed under a Creative Commons Attribution-NonCommercial-Share Alike 4.0 International License.