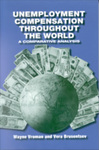 Publication Date
8-16-2005
DOI
10.17848/9781417596355
Abstract
The authors book that contains a contemporary perspective and review of UC programs in numerous countries throughout the world.
ISBN
9780880993234 (cloth) ; 9780880993227 (pbk.) ; 9781417596355 (ebook)
Subject Areas
UNEMPLOYMENT, DISABILITY, and INCOME SUPPORT PROGRAMS; Unemployment insurance; Benefits and duration; Benefit financing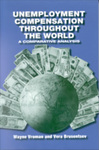 Included in
COinS
Citation
Vroman, Wayne, and Vera Brusentsev. 2005. Unemployment Compensation Throughout the World: A Comparative Analysis. Kalamazoo, MI: W.E. Upjohn Institute for Employment Research. https://doi.org/10.17848/9781417596355
Creative Commons License


This work is licensed under a Creative Commons Attribution-NonCommercial-Share Alike 4.0 International License.