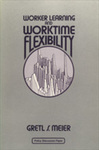 Publication Date
1-1-1983
DOI
10.17848/9780880996228
Abstract
Explores how flexible work patterns might be used to extend education and training opportunities.
ISBN
9780880990073 (pbk.) ; 9780880996228 (ebook)
Subject Areas
LABOR MARKET ISSUES; Employment relationships; Nonstandard work arrangements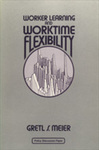 Included in
COinS
Citation
Meier, Gretl S. 1983. Worker Learning and Worktime Flexibility: A Policy Discussion Paper. Kalamazoo, MI: W.E. Upjohn Institute for Employment Research. https://doi.org/10.17848/9780880996228
Creative Commons License


This work is licensed under a Creative Commons Attribution-NonCommercial-Share Alike 4.0 International License.