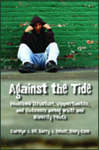 Publication Date
4-28-2009
DOI
10.17848/9781441612663
Abstract
The authors examine the effects of household structure on young adults and how these effects might have contributed to the negative trends in educational and employment outcomes observed for young minorities over time.
ISBN
9780880993425 (cloth) ; 9780880993418 (pbk.) ; 9781441612663 (ebook)
Subject Areas
EDUCATION; Early childhood; Childcare; K-12 Education; UNEMPLOYMENT, DISABILITY, and INCOME SUPPORT PROGRAMS; Poverty and income support; Income support programs; Low wage labor markets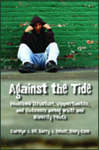 Included in
COinS
Citation
Hill, Carolyn J., Harry J. Holzer, and Henry Chen. 2009. Against the Tide: Household Structure, Opportunities, and Outcomes among White and Minority Youth. Kalamazoo, MI: W.E. Upjohn Institute for Employment Research. https://doi.org/10.17848/9781441612663
Creative Commons License


This work is licensed under a Creative Commons Attribution-NonCommercial-Share Alike 4.0 International License.