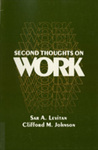 Publication Date
1-1-1982
DOI
10.17848/9780880996013
Abstract
Assesses the changing nature of work, the meaning of work, dissatisfaction with work, and interest in work reform.
Note
Revised edition of: Work is here to stay, alas. c1973
Sponsorship
Funded by grant from the Ford Foundation to the George Washington University's Center for Social Policy Studies
ISBN
9780880990011 (pbk.) ; 9780880996013 (ebook)
Subject Areas
WORKFORCE DEVELOPMENT; Job skills and standards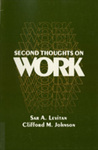 Included in
COinS
Creative Commons License


This work is licensed under a Creative Commons Attribution-NonCommercial-Share Alike 4.0 International License.