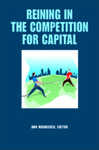 Publication Date
4-27-2007
DOI
10.17848/9781429492065
Abstract
This book explores the causes, character, and potential remedies for the growing spatial competition for capital. Its diverse group of contributors present a broad set of workable reforms including: regulation of site consultants; mandated transparency in negotiations, bids, and deals; better structured deals; performance requirements and clawbacks for subsidized firms; and adoption of united economic development budgets.
Files
Download 1. Institutional and Political Determinants of Incentive Competition / nstitutional and Political Determinants of Incentive Competition / Ann Markusen and Katherine Nesse (335 KB)
Download 2. The Sources and Processes of Tax and Subsidy Competition / Kenneth Thomas (232 KB)
Download 3. The Fiscal Consequences of Competition for Capital / Peter Fisher (335 KB)
Download 4. How the EU Manages Subsidy Competition / Adinda Sinnaeve (255 KB)
Download 5. Solving the Problems of Economic Development Incentives / Timothy J. Bartik (382 KB)
Download 6. Negotiating the Ideal Deal: Which Local Governments Have the Most Bargaining Leverage? / Rachel Weber (248 KB)
Download 7. Do Better Job Creation Subsidies Hold Real Promise for Business Incentive Reformers? / William Schweke (257 KB)
Download 8. Nine Concrete Ways to Curtail the Economic War among the States / Greg LeRoy (314 KB)
ISBN
9780880992961 (cloth) ; 9780880992954 (pbk.) ; 9781429492065 (ebook)
Subject Areas
ECONOMIC DEVELOPMENT; Regional policy and planning; Business and tax incentives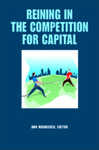 Included in
COinS
Creative Commons License


This work is licensed under a Creative Commons Attribution-NonCommercial-Share Alike 4.0 International License.