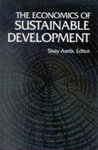 Publication Date
8-16-2005
DOI
10.17848/9781417596324
Abstract
This title provides an economic perspective on critical issues that characterize the topic of sustainable development. In each case, the authors give hope that the challenges facing societies can be surmounted and millions can be lifted out of poverty by adopting policies that encourage the investment in human capital, democratic institutions, and improved market performance.
Files
Download 1. The Concept of Sustainable Development: An Introduction / Sisay Asefa (302 KB)
Download 2. Some Neglected Aspects of Sustainable Development / Malcolm Gillis (268 KB)
Download 3. Economic Development, Inequality, and War / E. Wayne Nafziger and Juha Auvinen (309 KB)
Download 4. Productivity Growth in World Agriculture: Sources and Constraints / Vernan W. Ruttan (395 KB)
Download 5. How the World Survived the Population Bomb: An Economic Perspective / David Lam (331 KB)
Download 6. Property Rights and the Urgent Challenge of Environmental Sustainability / Daniel W. Bromley (273 KB)
Download 7. Too Poor to be Stewards?: Rural Poverty and Sustainable Natural Resource Management / Scott M. Swinton (298 KB)
Note
Based on presentations at the 40th annual Werner Sichel economics lecture series, sponsored by the Department of Economics, Western Michigan University
ISBN
9780880993210 (cloth) ; 9780880993203 (pbk.) ; 9781417596324 (ebook)
Subject Areas
ECONOMIC DEVELOPMENT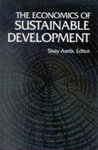 Included in
COinS
Creative Commons License


This work is licensed under a Creative Commons Attribution-NonCommercial-Share Alike 4.0 International License.