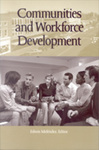 Publication Date
1-1-2004
DOI
10.17848/9781417596317
Abstract
The studies presented here constitute a significant step towards a comprehensive assessment of the role that community organizations played in revamping the employment services industry. Most importantly, they show how a new style of labor market intermediary has evolved from focusing almost exclusively on the provision of employment services to job seekers to simultaneously addressing the needs of both job seekers and employers.
Files
Download 1. Communities and Workforce Development in the Era of Devolution / Edwin Meléndez (375 KB)
Download 2. Competing for Contracts: Nonprofit Survival in an Age of Privatization / M. Bryna Sanger (365 KB)
Download 3. CBOs and the One-Stop Career Center System / Ramón Borges-Méndez and Edwin Meléndez (431 KB)
Download 4. Union-Sponsored Workforce Development Initiatives / Beverly Takahashi and Edwin Meléndez (403 KB)
Download 5. Addressing the Employment Challenge for the Formerly Homeless: Supportive Housing in New York City / Alex Schwartz, Edwin Meléndez, and Sarah Gallagher (413 KB)
Download 6. Workforce Development in the Information Technology Age / Michael A. Stoll (316 KB)
Download 7. Community Technology Centers: Training Disadvantaged Workers for Information Technology Jobs / Lisa J. Servon (358 KB)
Download 8. Beyond the First Job: Career Ladder Initiatives in Information Technology Industries / Laura Wolf-Powers (353 KB)
Download 9. Community Colleges, Welfare Reform, and Workforce Development / Edwin Meléndez, Luis M. Falcón, Carlos Suárez-Boulangger, Lynn McCormick, and Alexandra de Montrichard (351 KB)
Download 10. Innovators Under Duress: Community College in New York's Workfare Setting / Lynn McCormick (328 KB)
Download 11. Community Colleges as Workforce Intermediaries: Building Career Ladders for Low-Wage Workers / Joan Fitzgerald (389 KB)
Download 12. Interorganizational Networks among Cmmunity-Based Organizations / Héctor R. Cordero-Guzmán (327 KB)
Download 13. Corporate-Community Workforce Development Collaborations / Stacey A. Sutton (340 KB)
ISBN
9780880993173 (cloth) ; 9780880993166 (pbk.) ; 9781417596317 (ebook)
Subject Areas
ECONOMIC DEVELOPMENT; Regional policy and planning; Regional collaboration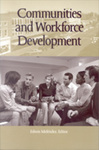 Included in
COinS
Creative Commons License


This work is licensed under a Creative Commons Attribution-NonCommercial-Share Alike 4.0 International License.