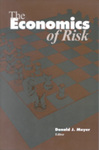 Publication Date
1-1-2003
DOI
10.17848/9781417505937
Abstract
This collection offers an economics-based overview of the various facets of risk. It contains six papers that examine a broad array of research relating to risk. Two papers examine risk management and its application to decision making as well as what researchers have learned over the past few decades in their theoretical investigations of risk. The remaining chapters examine how risk plays out in the particular markets in which it has a significant presence, including casino gambling enterprises, agricultural markets, auctions, and health insurance.
Files
Download Introduction / Donald J. Meyer (93 KB)
Download 1. Risk and Risk Management / Keith J. Crocker (89 KB)
Download 2. States of the World and the State of Decision Theory / Mark J. Machina (199 KB)
Download 3. Gambling with the Future / William R. Eadington (105 KB)
Download 4. Common Value Auctions and the Winner's Curse / John H. Kagel (248 KB)
Download 5. Sharing Very High Risks / Katherine Swartz (130 KB)
Download 6. Risk and Agriculture / Rulon D. Pope (181 KB)
ISBN
9780880992688 (cloth) ; 9780880992671 (pbk.) ; 9781417505937 (ebook)
Subject Areas
LABOR MARKET ISSUES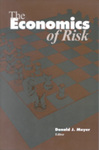 Included in
COinS
Creative Commons License


This work is licensed under a Creative Commons Attribution-NonCommercial-Share Alike 4.0 International License.