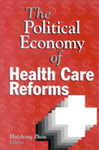 Publication Date
1-1-2001
DOI
10.17848/9780880994200
Abstract
A leading group of health care economists propose solutions to problems related to Medicare, managed care, health insurance, coverage for the uninsured, and the role of tax policy in health care.
Files
Download Introduction / Huizhong Zhou (84 KB)
Download 1. The Not-So-Simple Economics (and Politics) of Medicare Reform / Len M. Nichols (157 KB)
Download 2. Managed Care and Social Welfare / Laurence Baker (157 KB)
Download 3. Covering the Uninsured / Jonathan Gruber (140 KB)
Download 4. Health Insurance and the Labor Market / Brigitte Madrian (130 KB)
Download 5. Health Care Consumer Choice / Catherine G. McLaughlin (131 KB)
Download 6. Positive Economics and Dismal Politics / Robert B. Helms (151 KB)
ISBN
9780880992244 (cloth) ; 9780880992237 (pbk.) ; 9780880994200 (ebook)
Subject Areas
LABOR MARKET ISSUES; Wages, health insurance and other benefits; Health insurance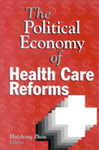 Included in
COinS
Creative Commons License


This work is licensed under a Creative Commons Attribution-NonCommercial-Share Alike 4.0 International License.