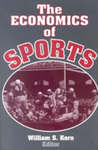 Title
Publication Date
1-1-2000
DOI
10.17848/9780880993968
Abstract
The contributors to this book, all economists at the forefront of the movement to study the economics of sports, show how a host of contemporary economic issues come into play in today's world of sports. These issues include industrial organization, influences on labor markets, monopsony power, the behavior of cartels, local economic development policies, and price discrimination.
Files
Download Introduction / William S. Kern (77 KB)
Download 1. Market Power in Pro Sports: Problems and Solutions / Rodney Fort (144 KB)
Download 2. The Impact of Sports Teams and Facilities on Neighborhood Economies: What is the Score? / Robert A. Baade (591 KB)
Download 4. Academics, Athletics, and Finances / Richard G. Sheehan (122 KB)
Download 3. Who is Sitting in the Stands? The Income Levels of Sports Fans / John J. Siegfried and Timothy Peterson (140 KB)
Download 5. Economic Issues in the 1998-1999 NBA Lockout and the Problem of Competitive Balance in Professional Sports / Andrew Zimbalist (166 KB)
Download 6. A Level Playing Field? Sports and Discrimination / Lawrence M. Kahn (135 KB)
ISBN
9780880992107 (pbk.) ; 9780880993968 (ebook)
Subject Areas
LABOR MARKET ISSUES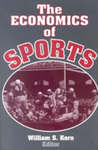 Included in
COinS
Creative Commons License


This work is licensed under a Creative Commons Attribution-NonCommercial-Share Alike 4.0 International License.