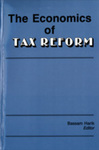 Publication Date
1-1-1988
DOI
10.17848/9780880995573
Abstract
The contributors discuss the issuess of taxation and tax reform from diverse perspectives and show that tax reform is an ongoing process that doesn't end with the signing of a specific piece of legislation.
Files
Download 1. Introduction / Bassam Harik (513 KB)
Download 2. Tax Reform, Theory and Practice / Joseph E. Stiglitz (1.2 MB)
Download 3. Rating Tax Reform on Growth / Joseph J. Minarik (1.3 MB)
Download 4. Fiscal Illusion and Fiscal Reality / Laurence J. Kotlikoff (706 KB)
Download 5. Federal Tax Reform / Ronald C. Fisher (1.1 MB)
Download 6. Tax Reform, Poverty, and Inequality / Sheldon Danziger (1.4 MB)
ISBN
9780880990547 (pbk.) ; 9780880995573 (ebook)
Subject Areas
LABOR MARKET ISSUES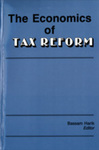 Included in
COinS
Creative Commons License


This work is licensed under a Creative Commons Attribution-NonCommercial-Share Alike 4.0 International License.