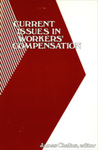 Publication Date
1-1-1986
DOI
10.17848/9780880995443
Abstract
This book reports on and offers analysis of a wide ranges of issues related to workers' compensation including administration, state reforms, costs, and reforms.
Files
Download 1. The Status and Direction of Workers' Compensation: An Introduction to Current Issues / James R. Chelius (195 KB)
Download 2. The Minnesota Experience with Workers' Compensation Reform / Steve Keefe (356 KB)
Download 3. The 1982 Changes in California / Alan Tebb (160 KB)
Download 4. Two Rounds of Workers' Compensation Reform in Michigan / H. Allan Hunt (334 KB)
Download 5. The Politics of Workers' Compensation Reform / John H. Lewis (267 KB)
Download 6. Discussion of Papers on Recent State Reforms / Michael Staten (89 KB)
Download 7. Interstate Variations in the Employers' Costs of Workers' Compensation, with Particular Reference to Connecticut, New Jersey, and New York / John F. Burton, Jr. and Alan B. Krueger (1.1 MB)
Download 8. Workers' Compensation Insurance Rates: Their Determination and Regulation / C. Arthur Williams, Jr. (382 KB)
Download 9. The Administration of Workers' Compensation / Monroe Berkowitz (220 KB)
Download 10. Nominal Costs, Nominal Prices, and Nominal Profits / John D. Worrall (103 KB)
Download 11. Federal Occupational Disease Legislation: A Current Review / Donald Elisburg (340 KB)
Download 12. Issues in Asbestos Disease Compensation / Donald L. Spatz (315 KB)
Download 13. Problems in Occupational Disease Compensation / Leslie I. Boden (182 KB)
Download 14. On Efforts to Reform Workers' Compensation for Occupational Diseases / Peter S. Barth (284 KB)
Download 15. Accident Compensation as a Factor Influencing Managerial Perceptions and Behavior in New Zealand / Barbara McIntosh (321 KB)
Sponsorship
Rutgers University. Institute of Management and Labor Relations
ISBN
9780880990363 (pbk.) ; 9780880995443 (ebook)
Subject Areas
UNEMPLOYMENT, DISABILITY, and INCOME SUPPORT PROGRAMS; Workers compensation and disability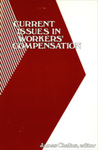 Included in
COinS
Creative Commons License


This work is licensed under a Creative Commons Attribution-NonCommercial-Share Alike 4.0 International License.