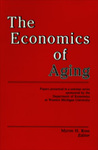 Publication Date
1-1-1985
DOI
10.17848/9780880995498
Abstract
Retirement-related issues are discussed including social security, healthcare, and inflation.
Files
Download 1. An Overview / Myron H. Ross (535 KB)
Download 2.The Outlook for Social Security in the Wake of the 1983 Amendments / Alicia Munnell (408 KB)
Download 3. The Economics of Aging: Doomsday of Shangrila? / James H. Schulz (222 KB)
Download 4. Retirement Incentives - the Carrot and the Stick: (Why No One Works Beyond 65 Anymore) / Joseph F. Quinn (275 KB)
Download 5. Inflation and the Economic Well-Being of Older Americans / Robert Clark and Daniel Sumner (486 KB)
Download 6. Over the Hill and Under the Weather: Age v. Health / Monroe Berkowitz (353 KB)
ISBN
9780880990325 (pbk.) ; 9780880995498 (ebook)
Subject Areas
LABOR MARKET ISSUES; Retirement and pensions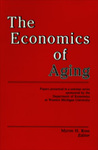 Included in
COinS
Creative Commons License


This work is licensed under a Creative Commons Attribution-NonCommercial-Share Alike 4.0 International License.