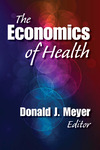 Title
Publication Date
1-1-2016
DOI
10.17848/9780880994644
Abstract
Donald J. Meyer leads a group of notable health economists who explore critical issues—and their economic impacts—facing the nation's healthcare system today. These include lifestyle choices and their health impacts, decisions on medical care and self-care, the fee-for-service payment model, disability and workers' compensation insurance claims, long-term care, and how various aspects of the Patient Protection and Affordable Care Act (ACA) impact the nation's healthcare system. Contributors include M. Kate Bundorf, Marcus Dillender, John H. Goddeeris, Donald J. Meyer, Edward C. Norton, and Charles E. Phelps.
Files
Download Epub version (3.3 MB)
Download 1. Introduction / Donald J. Meyer (207 KB)
Download 2. We Have Met Our Enemies and They Are Us / Charles E. Phelps (326 KB)
Download 3. Do Medical Care and Self-Care Compete or Complement in Health Production? / Donald J. Meyer (268 KB)
Download 4. Payment Reform and "Bending the Curve" / John H. Goddeeris (375 KB)
Download 5. The Potential Effects of the Affordable Care Act on Disability Insurance and Workers' Compensation / Marcus Dillender (338 KB)
Download 6. The Economic Challenges of the Community Living Assistance Services and Supports Act / Edward C. Norton (215 KB)
Download 7. The Role of Private Health Insurance in the Medicare Program / M. Kate Bundorf (248 KB)
ISBN
9780880994637 (cloth) ; 9780880994620 (pbk.)
Subject Areas
LABOR MARKET ISSUES; Wages, health insurance and other benefits; Health insurance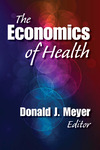 Included in
COinS
Creative Commons License


This work is licensed under a Creative Commons Attribution-NonCommercial-Share Alike 4.0 International License.