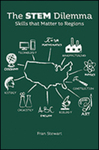 Publication Date
1-1-2017
DOI
10.17848/9780880996419
Abstract
Fran Stewart dives into the murky waters where education and economic goals meet to confront several key issues facing policymakers and educators, including the role of public investment in human capital, the types of human capital investment that provide the greatest public return, and whether those investments should vary by region.
She shows that not all high-paying jobs require STEM skills; that not all good-paying, highly skilled STEM jobs require college degrees; and that "soft skills" are important for STEM as well as other high-paying jobs.
ISBN
9780880996402 (cloth) ; 9780880996396 (pbk.) ; 9780880996419 (ebook)
Subject Areas
EDUCATION; Postsecondary education; WORKFORCE DEVELOPMENT; Job skills and standards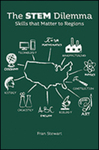 Included in
COinS
Creative Commons License


This work is licensed under a Creative Commons Attribution-NonCommercial-Share Alike 4.0 International License.