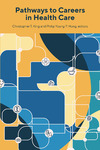 Publication Date
12-12-2019
DOI
10.17848/9780880996679
Abstract
The Patient Protection and Affordable Care Act passed by Congress and signed into law by President Barack Obama in 2010 effected major changes in the financing and delivery of health care in the United States. It also authorized creation of the Health Profession Opportunity Grants program (HPOG), a demonstration effort within the U.S. Department of Health and Human Services to provide opportunities for education and training that lead to jobs and career advancement in health care for recipients of Temporary Assistance for Needy Families (TANF) and other low-income individuals and to respond to the increasing demand for health care professionals. As a demonstration program, HPOG also featured a mandated federal evaluation to assess its success and a corresponding research program—the HPOG University Partnership Research Grants (HPOG UP), a collaborative effort between the program operators and academic researchers from different disciplines—to observe various aspects of its operations.
HPOG unites two important innovations in workforce development programming for serving low-income populations in recent decades, career pathways and sector strategies, by actively fostering the use of the former in the context of one major sector—health care. Health care is one of the only sectors that continued to exhibit growth year after year in periods of general economic expansion as well as decline. Health care employment even continued to expand in most states and communities across the United States through the Great Recession in 2008–2009. In addition to offering insights into these strategies and their evolution, the authors in this book present the findings, lessons, and recommendations that emanated from HPOG research and evaluations for consideration by policymakers, program operators, and other researchers.
Files
Download Epub version (7.6 MB)
Download 1. Introduction: An Overview of the Health Profession Opportunity Grants Program / Christopher T. King and Philip Young P. Hong (846 KB)
Download 2. Career Pathway and Sector-Based Strategies: A Broader Look / Christopher T. King and Heath J. Prince (588 KB)
Download 3. Pairing Program Administration with Evaluation to Build Evidence: The Health Profession Opportunity Grants Program and Federal Evaluation Portfolio / Hilary Bruck, Amelia Popham, and Kim Stupica-Dobbs (719 KB)
Download 4. Descriptive Implementation and Outcome Findings for Health Profession Opportunity Grants 1.0: Findings from the National Implementation Evaluation / Alan Werner, Pamela Loprest, and Robin Koralek (668 KB)
Download 5. Findings from the Tribal Health Profession Opportunity Grants Process and Outcomes Evaluation / Michael Meit, Carol Hafford, Catharine Fromknecht, Noelle Miesfeld, and Emily Phillips (520 KB)
Download 6. Culturally Effective Organizations: Revisiting the Role of Employers in Workforce Development / Janet Boguslaw, Jessica Santos, and Trinidad Tellez (753 KB)
Download 7. Cultural Competency in Workforce Development: Perspectives from a Rural, Native American Project / Loretta Jean Heuer, Cynthia Lindquist, Marilyn G. Klug, and Mary Leff (474 KB)
Download 8. The Importance of Social Support for Low-Income Job Seekers / Cheryl A. Hyde and Karin M. Eyrich-Garg (463 KB)
Download 9. Implementing Career Pathway Training with a Family Focus: The Two-Generation Approach of the Community Action Project of Tulsa, Oklahoma / Teresa Eckrich Sommer, Terri Sabol, Patricia Lindsay Chase-Lansdale, and Christopher T. King (606 KB)
Download 10. Psychological Self-Sufficiency: An Empowerment-Based Theory for Workforce Training and Adult Education / Philip Young P. Hong, Timothy O'Brien, Jang Ho Park, Rana Hong, Terri Pigott, and Brian Holland (642 KB)
Download 11. Concluding Observations and Policy Recommendations / Christopher T. King and Philip Young P. Hong (461 KB)
Sponsorship
Health Profession Opportunity Grants University Partnership Research Grants program
ISBN
9780880996662 (pbk.) ; 9780880996679 (ebook)
Subject Areas
WORKFORCE DEVELOPMENT; On the job training; Incumbent worker training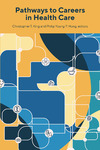 Included in
COinS
Citation
King, Christopher T. and Philip Young P. Hong, eds. 2019. Pathways to Careers in Health Care. Kalamazoo, MI: W.E. Upjohn Institute for Employment Research. https://doi.org/10.17848/9780880996679
Creative Commons License


This work is licensed under a Creative Commons Attribution-NonCommercial-Share Alike 4.0 International License.