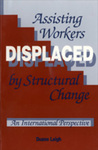 Publication Date
1-1-1995
DOI
10.17848/9780880995351
Abstract
Leigh begins by providing a summary of the evolution of labor market programs in seven industrialized countries: Australia, Canada, Germany, Japan, Sweden, the United Kingdom, and the U.S. He points out that a number of these nations are dealing with long-term unemployment by linking unemployment insurance benefits to participation in labor market programs, and that this is a requirement U.S. policy makers should examine closely. Leigh also performs informal cross-country evaluations of these countries' programs,focusing on policies he feels merit attention. A three-level active labor market program is then proposed for the U.S.
Sponsorship
Financial support provided by the W.E. Upjohn Institue and the International Labour Office
ISBN
9780880991537 (pbk.) ; 9780880995351 (ebook)
Subject Areas
LABOR MARKET ISSUES; Job security and unemployment dynamics; Dislocated workers; UNEMPLOYMENT, DISABILITY, and INCOME SUPPORT PROGRAMS; Unemployment insurance; Benefits and duration; WORKFORCE DEVELOPMENT; Labor exchange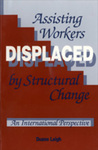 Included in
COinS
Citation
Leigh, Duane E. 1995. Assisting Workers Displaced by Structural Change: An International Perspective. Kalamazoo, MI: W.E. Upjohn Institute for Employment Research. https://doi.org/10.17848/9780880995351
Creative Commons License


This work is licensed under a Creative Commons Attribution-NonCommercial-Share Alike 4.0 International License.