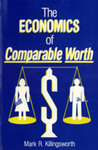 Publication Date
1-1-1990
DOI
10.17848/9780880995528
Abstract
Killingsworth provides a clear statement of the definitional and conceptual issues surrounding comparable worth as well as an examination of its actual and potential effects. He also shows how comparable worth might work in alternative labor market settings and provides evidence of the effects of the comparable worth measures implemented in San Jose, Calif., the State of Minnesota, and Australia.
Sponsorship
This study was supported by a grant from the W.E. Upjohn Institute for Employment Research
ISBN
9780880990851 (pbk.) ; 9780880995528 (ebook)
Subject Areas
LABOR MARKET ISSUES; Wages, health insurance and other benefits; Inequality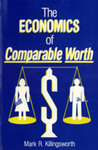 Included in
COinS
Creative Commons License


This work is licensed under a Creative Commons Attribution-NonCommercial-Share Alike 4.0 International License.