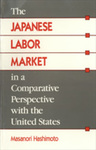 Publication Date
1-1-1990
DOI
10.17848/9780880995795
Abstract
This study offers a comparative analysis of a number of Japanese labor market features in relation to the U.S. The author examines employer-employee attachment, workforce adjustment, and industrial relations including "unique" Japanese institutions such as joint consultation and consensus-based decision making. Hashimoto argues that cultural-traditional influences, which shape the transaction-cost environment, interacted with technological progress in shaping the various uniquely-Japanese labor market features.
ISBN
9780880991049 (pbk.) ; 9780880995795 (ebook)
Subject Areas
INTERNATIONAL ISSUES; International labor comparisons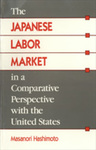 Included in
COinS
Citation
Hashimoto, Masanori. 1990. The Japanese Labor Market in a Comparative Perspective with the United States: A Transaction-Cost Interpretation. Kalamazoo, MI: W.E. Upjohn Institute for Employment Research. https://doi.org/10.17848/9780880995795
Creative Commons License


This work is licensed under a Creative Commons Attribution-NonCommercial-Share Alike 4.0 International License.