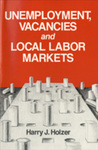 Publication Date
1-1-1989
DOI
10.17848/9780880996143
Abstract
Unemployment rates in the U.S. vary considerably over time and across local areas. Economists have long been concerned with explaining these variations and have attempted to distinguish various components of unemployment to explain these variations in rates. Holzer uses firm-level data on job vacancies, sales growth, and wages within and across a group of 28 local labor markets to examine these issues.
Files
Download 1. Introduction: What are the Issues? (447 KB)
Sponsorship
Completed with financial support from the W.E. Upjohn Institute for Employment Research
ISBN
9780880990721 (pbk.) ; 9780880996143 (ebook)
Subject Areas
LABOR MARKET ISSUES; Job security and unemployment dynamics; ECONOMIC DEVELOPMENT; Local labor markets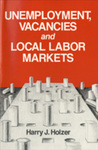 Included in
COinS
Creative Commons License


This work is licensed under a Creative Commons Attribution-NonCommercial-Share Alike 4.0 International License.