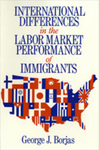 Publication Date
1-1-1988
DOI
10.17848/9780880995757
Abstract
The author provides substantive insights into the self-selection process that determines the composition of the pool of migrants. He also illustrates the importance of immigration policy in determining both the national origin and skill composition of migrant flow reaching a country of destination.
ISBN
9780880990646 (pbk.) ; 9780880995757 (ebook)
Subject Areas
INTERNATIONAL ISSUES; Immigration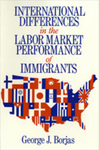 Included in
COinS
Citation
Borjas, George J. 1988. International Differences in the Labor Market Performance of Immigrants. Kalamazoo, MI: W.E. Upjohn Institute for Employment Research. https://doi.org/10.17848/9780880995757
Creative Commons License


This work is licensed under a Creative Commons Attribution-NonCommercial-Share Alike 4.0 International License.