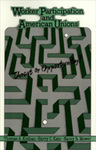 Publication Date
1-1-1984
DOI
10.17848/9780880996242
Abstract
A comprehensive analysis of the effects of QWL and other forms of worker participation on the collective bargaining process.
Files
Download 1. What's the Problem? (779 KB)
ISBN
9780880990226 (pbk.) ; 9780880996242 (ebook)
Subject Areas
LABOR MARKET ISSUES; Employment relationships; Unions and collective bargaining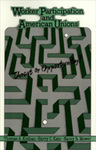 COinS
Citation
Kochan, Thomas A., Harry C. Katz, and Nancy R. Mower. 1984. Worker Participation and American Unions: Threat or Opportunity. Kalamazoo, MI: W.E. Upjohn Institute for Employment Research. https://doi.org/10.17848/9780880996242
Creative Commons License


This work is licensed under a Creative Commons Attribution-NonCommercial-Share Alike 4.0 International License.