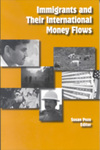 Publication Date
10-31-2007
DOI
10.17848/9781429492072
Abstract
This book consists of a series of studies on the topic of international migration with an emphasis on workers' remittances. Chapters cover the impact of remittances on economic development and the interplay of immigration policies with human capital acquisition and labor markets in out-migration areas.
Files
Download 1. Migration and Remittances / Susan Pozo (342 KB)
Download 2. International Migration and Economic Development in Low-Income Countries: Lessons from Recent Data / Robert E.B. Lucas (3.3 MB)
Download 3. The Effect of International Migration on Educated Unemployment / Oded Stark and C. Simon Fan (370 KB)
Download 4. How Does Migration Affect Local Development?: What Mexico's ExperienceTells Us / Christopher Woodruff (427 KB)
Download 5. Remittance Patterns of Latin American Immigrants in the United States / Catalina Amuedo-Dorantes (376 KB)
Download 6. Remittances in the Pacific / David J. McKenzie (392 KB)
Download 7. The Power of Home: Remittances to Families and Communities / Leah K. VanWey (375 KB)
ISBN
9780880993258 (cloth) ; 9780880992992 (pbk.) ; 9781429492072 (ebook)
Subject Areas
INTERNATIONAL ISSUES; Immigration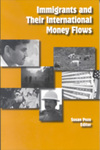 Included in
COinS
Creative Commons License


This work is licensed under a Creative Commons Attribution-NonCommercial-Share Alike 4.0 International License.