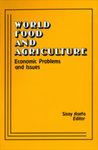 Publication Date
1-1-1988
DOI
10.17848/9780880996211
Abstract
Six esteemed agricultural economists confront a variety of issues ranging from the role of technical change in agricultural development to the persistent problem of hunger in Africa.
Files
Download 1. Introduction / Sisay Asefa (501 KB)
Download 2. Technical Change and Agricultural Development / Vernon Ruttan (1.3 MB)
Download 3. The Political Economy of Agricultural and Rural Development / Bruce F. Johnston (704 KB)
Download 4. Foreign Assistance and Agriculture Development: Implications of the Past 25 Years for Policy Conditionality, Capacity Building, and Sustainability / Uma Lele (1.1 MB)
Download 5. United States Agriculture in the Global Context / John W. Mellor (1.1 MB)
Download 6. Foreign Assistance and American Agriculture / C. Peter Timmer (1.8 MB)
Download 7. Ending African Hunger: Six Challenges for Scientists, Policymakers and Politicians / Carl K. Eicher (1.4 MB)
Note
Presented during the 22nd Annual Economics lecture series at Western Michigan University
ISBN
9780880990660 (pbk.) ; 9780880996211 (ebook)
Subject Areas
INTERNATIONAL ISSUES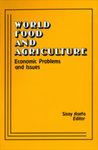 Included in
COinS
Creative Commons License


This work is licensed under a Creative Commons Attribution-NonCommercial-Share Alike 4.0 International License.